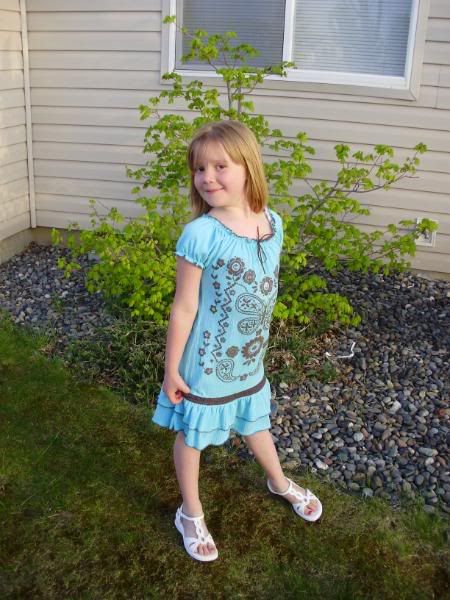 Annie had her kindergarten program last Wednesday night. It was so much fun! The first graders sang first and did a good job. Then the kids we were there to see got up.
Our section of the front rows was full of the four of us to watch her, our landlord's husband with 2 of their kids (one in the show and one at the doctor's with Mom), and Amy, James, and two of their kids (TWO of theirs in the show!).
It was our own little Northwood Manor cheering section.
Annie had been practicing all the songs at home and in the car and everywhere we went so she knew all the words and we could hear her above the rest of them at some times.
Good job, Annie! It was great and you were beautiful!!